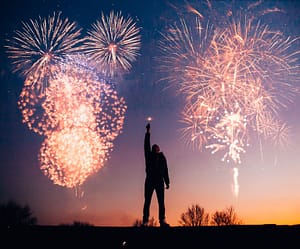 I've learnt to embrace it's not always about the destination but the journey that took you there. My journey has certainly been interesting, and it's this diverse range of experiences that allows me to offer the unique services I do today. 
I began in the service industry 20 years ago by managing a bar and restaurant in London, England. Later, I moved to Dubai to help a start-up travel agency and event company. When returning to London, I began organizing business to business events in the telecoms industry. The biggest events, held in places like Barcelona, Singapore and Capetown were catered to a hundred thousand attendees and thousands of exhibitors. My clients included industry leaders such as Samsung, LG and Nokia. I identified inefficiencies and produced for the directors, a new set of reports with more depth to help them make more informed business decisions.
In 2005 I met my husband, and a year later moved to Florida. During my first few years in the US I worked in the horse industry, assisting in the management of a large horse farm and volunteering at a dog and horse rescue sanctuary. I later, began managing a storage facility. After running an audit of the business and it's financials, I found years of mismanaged records. After doing a thorough job reorganizing the company, I was asked to do the same for another much larger sister facility and overhauled that business as well. 
In 2012, I began practicing real estate, and enjoyed working with clients and this new set of challenges.
In 2013, my husband and I welcomed our first son, Vincent to our family and a year later, our second son, Roscoe completed our family!
I continued with Real Estate throughout this time, but found myself far more interested in the web development and CRMs that supported the transactions and the systems powering businesses. I began taking coding and web development classes to learn to customize systems further and take my support services to the next level. 
In 2020, the Kiel family made the decision to move to France. As I have worked completely remotely for the past 9 years, I knew I could continue to assist small businesses and start-ups as I always have – remotely! I am now proud to have clients in France, England & U.S.A. 
I have experience in many industries, in different countries and worked with  a wide range of people. I bring all these opportunities together to offer a unique skill set. I hunt inefficiencies and slay data duplication.
Life can be so complicated sometimes, but the running of your business can be so much less stressful and far more profitable.